Final Cut Pro X: Benefits of the Background Tasks Window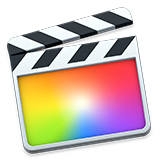 One of the reasons Final Cut Pro X is so fast is that it completes a lot of its work in the background. This means you can concentrate on playing and editing clips, then FCP works while you are thinking.
NOTE: By definition, a background task runs when there is nothing happening in the foreground that requires the CPU's attention. When you play a clip, for example, all background tasks pause until playback is complete.

You don't need to do anything to enable background processing. However, you can use Preferences > Playback to determine how long FCP X will wait before restarting a paused background process.
The default is 0.3 seconds which, personally, I've never seen a reason to change. However if you are on a slow system, turning this off may improve editing performance, but you'll then need to allow time for rendering, which normally happens in the background.
WHAT RUNS IN THE BACKGROUND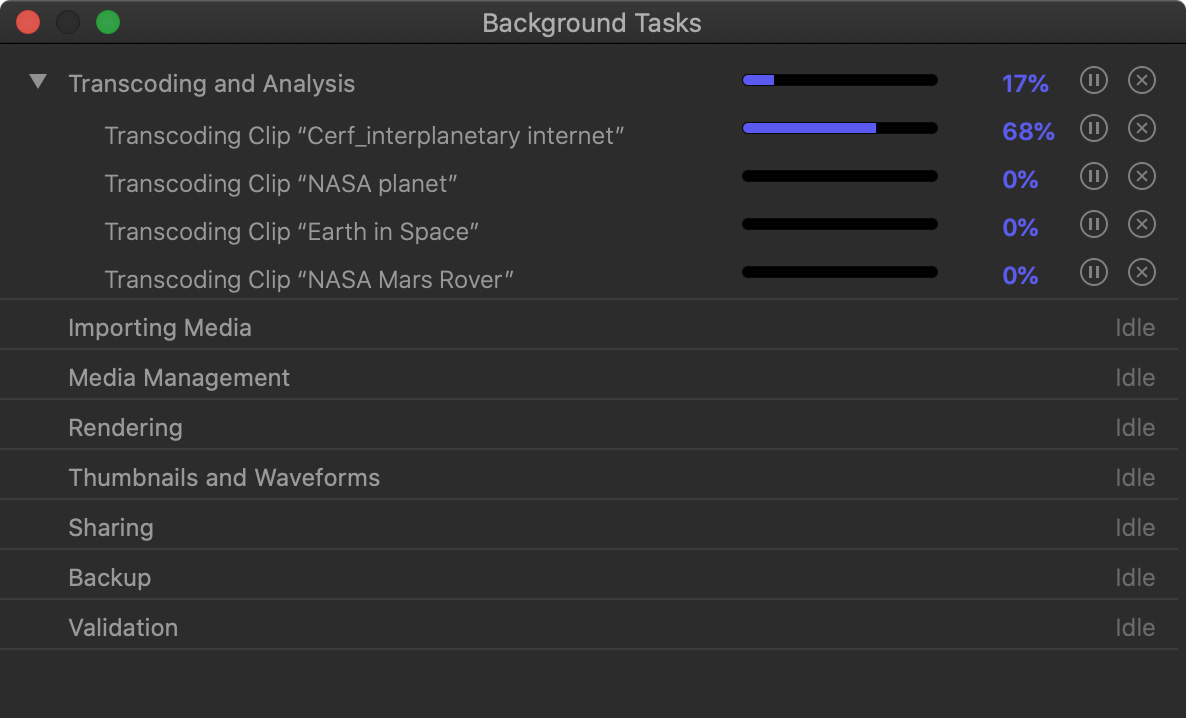 Tasks that run in the background include:
Transcoding & analysis. Creating optimized or proxy media, along with all analysis.
Importing media.
Media management. Copying and moving files
Rendering.
Generating thumbnails and waveforms. Used for display in the browser and timeline.
Sharing. All export functions.
Library Backup.
Validation. Used to verify Audio Unit effects and other 3rd-party tools.

You use the Background Tasks window to monitor these activities. (Using this window isn't required, but it's there if you are curious.) To open the window, click this button in the top left corner of the interface, or type Cmd + 9.
This is a free-floating window, meaning you can drag it wherever you find most convenient.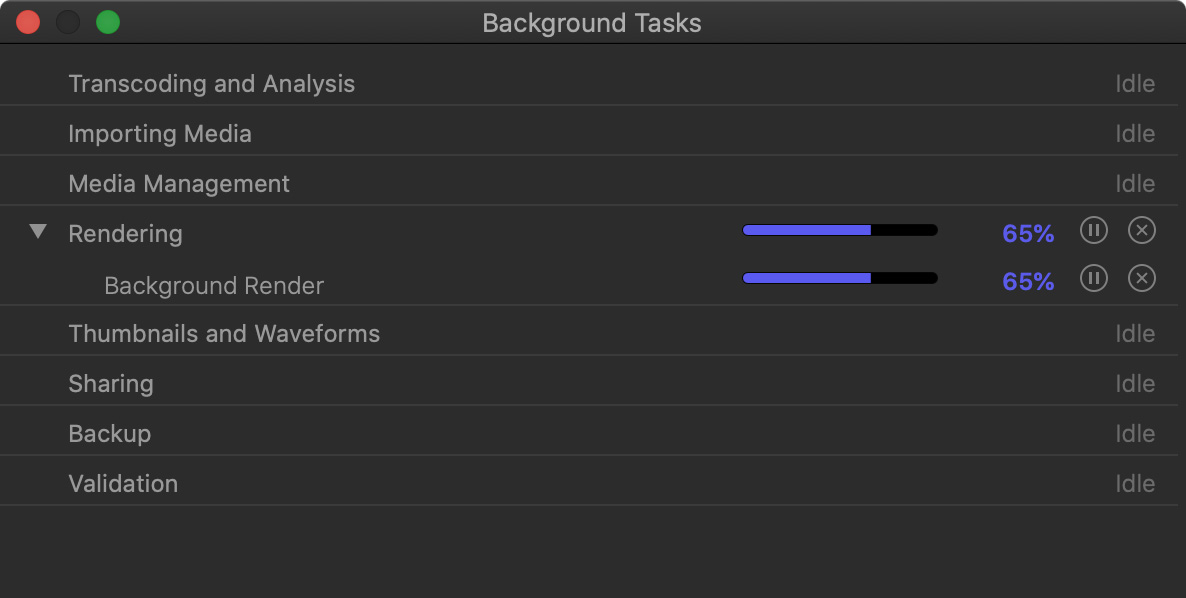 Running tasks have a small triangle to the left of the process name. To get more details, click the triangle.
To pause a task, click the pause (two parallel lines) button; on the right.
To cancel a task, click the "x" in a circle; also on the right.
SUMMARY
Background tasks, combined with heavy use of the GPU, are two principle reasons that Final Cut delivers the performance that it does. While I don't use this window very often, I almost always rely on it to monitor exporting (Sharing).
---
Bookmark the
permalink
.