Final Cut Pro X: 9 Hidden Mouse Shortcuts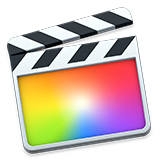 It's true: I'm a keyboard shortcut junkie. But, there are some very cool mouse shortcuts in Apple Final Cut Pro X that even a dyed-in-the-wool keyboardist like me finds highly useful.
Granted, there are lots of obvious mouse tricks, like selecting a clip, trimming an edit point, dragging stuff. But, hidden in the FCP interface are far more intriguing options. Here are nine of my favorites; none of which require holding any keys down.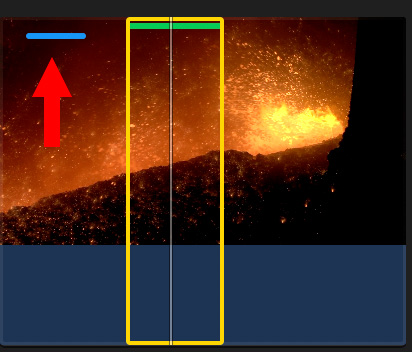 When you mark a range with a keyword (Cmd + K) or a Favorite (F), the Browser clip containing them displays a blue (keyword) or green (Favorite) bar. Click the bar and, poof!, the range is instantly marked with an In and Out.

Click the tiny clapper slate to the right of the Search box to display a ton of advanced search options.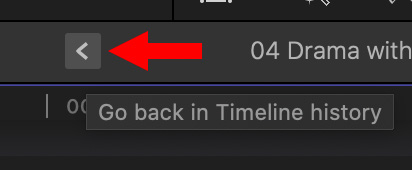 Click the small left- or right-pointing triangles on either side of the Project name at the top of the timeline. (These are called Timeline History arrows.) Click the left arrow to go back to the previously-opened project. Click the right arrow to go a project you opened after the current project.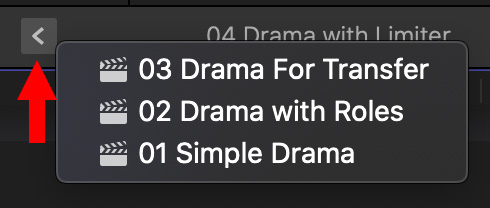 Continuing that thought, click-and-hold a Timeline History arrow to select from all the projects you've opened. This is a fast way to jump from one project to another without using the Browser.

Click-and-hold one of these three icons at the bottom of the Viewer to select options for Transform, Auto-Enhancements and Retiming.

Click the small audio meter icon next to the timecode display to show or hide the audio meters.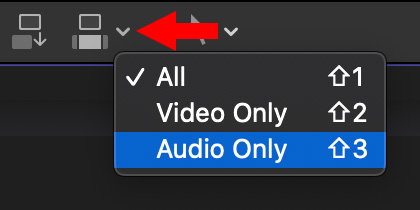 Click this small down arrow to switch between editing audio, video or both from a clip in the Browser to the timeline.

Double-click the clip title in the Inspector to expand the Inspector to full height.

Click the numbers in the timecode display to switch to an empty timecode field. Type in a timecode address to jump the playhead to that point in the timeline. For example, here, I typed 1000 to move the playhead to ten seconds into my project. (Punctuation is not necessary.)
BONUS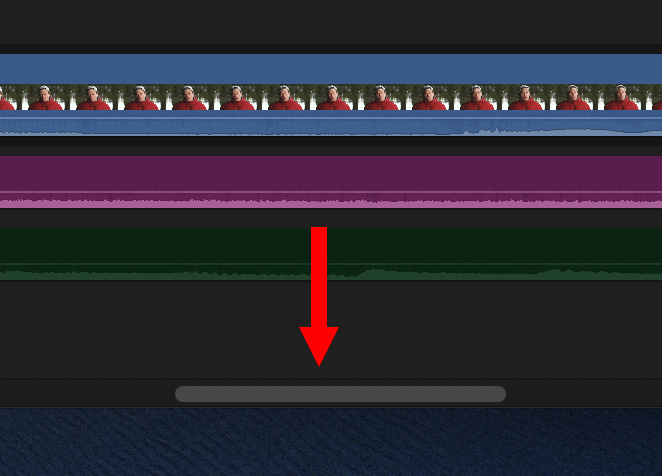 If you are zoomed into a project, you can drag the gray bar at the bottom of the timeline to move horizontally.
Let me know your favorites in the comments.
---
Bookmark the
permalink
.
Larry Recommends
Final Cut Pro X 10.4

Edit smarter with Larry's brand-new webinars, all available in our store.
Access over 1,900 on-demand video editing courses. Become a member of our Video Training Library today!
JOIN NOW
Subscribe to Larry's FREE weekly newsletter and save 10%
on your first purchase.