FCP X: Three Advanced Editing Tools [v]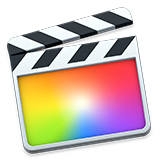 [This is an excerpt from a recent on-line video webinar: "The Basics of Editing with Apple Final Cut Pro X" which is available as a download in our store, or as part of our Video Training Library.]
EXCERPT DESCRIPTION
In this short video tutorial, Larry Jordan illustrates how to edit more precisely using three advanced editing tools in Apple Final Cut Pro X: 3-point, back-time, and replace edits.
---
Three Advanced Editing Tools
TRT: 4:15 — MPEG-4 HD movie
---
SERIES DESCRIPTION
Presented by Larry Jordan, this four-part webinar series covers the basics of editing with Apple Final Cut Pro X; from learning the interface through to the final export.
Part 1: Get Started
Part 2: Review, Edit, & Trim
Part 3: Audio, Transitions & Titles
Part 4: Effects & Export
SESSION DESCRIPTION – PART 2 – REVIEW, EDIT, & TRIM
This second session presents the heart of creating video: Reviewing, editing, organizing and trimming clips.
Organize media in the Browser
Review & mark clips
Create & modify projects
Editing techniques
Trimming techniques
Visit our website to see lots more video training in our store.
---
Bookmark the
permalink
.