FCP X: Change a Color Using Hue and Saturation Curves [v]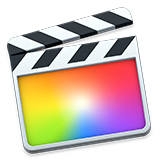 [This is an excerpt from a recent on-line video webinar: "Color Tools & Effects in Apple Final Cut Pro X" which is available as a download in our store, or as part of our Video Training Library.]
SESSION DESCRIPTION
Color is a powerful force, guiding emotions as viewers watch your projects. If you've been wondering what all the color tools do in Final Cut Pro X, this session is for you.
Join host, Larry Jordan, as he illustrates how to use a wide variety of color tools and effects in Final Cut to make your images look their best. This session covers:
Fast, simple color correction
Display, configure and read the video scopes
Color Looks and Presets
Color tools, including color wheels and curves
Primary and secondary color correction effects
Color grading is a vast subject. This session provides a solid foundation to help you bring your color skills to the next level.
---
In this short video demo, watch as Larry Jordan shows how to use the Hue and Saturation Curves in Final Cut to replace and adjust a single color in a clip.
---
The Hue / Saturation Curves
TRT: 5:05 — MPEG-4 HD movie
---
Visit our website to see lots more video training in our store.
---
Bookmark the
permalink
.
Larry Recommends
Final Cut Pro X 10.4

Edit smarter with Larry's brand-new webinars, all available in our store.
Access over 1,900 on-demand video editing courses. Become a member of our Video Training Library today!
JOIN NOW
Subscribe to Larry's FREE weekly newsletter and save 10%
on your first purchase.