FCP X Audio Fundamentals: Multichannel Audio [video]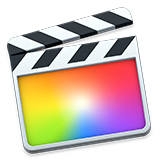 [This is an excerpt from a recent on-line video webinar: "Audio Fundamentals in Apple Final Cut Pro X" which is available as a download in our store, or as part of our Video Training Library.]
COURSE DESCRIPTION
If you are new to video editing and struggling to understand how audio works or simply want to refresh your understanding of specific audio techniques, this session is for you.
Join host, Larry Jordan, for this session covering audio fundamentals in Apple Final Cut Pro X. In this session, you will learn:
Definitions of basic digital audio terms and technology
How to display and read the audio meters
How and where to set audio levels and pan
How to edit and trim audio
How to use the Inspector for audio
How to sync double-system sound
How to edit, display and trim multi-channel clips
How to use Roles for audio editing
How to export multi-channel audio using Roles
This session is everything you need to know about audio – all packed into an hour.
In this short video excerpt, Larry Jordan explains what multichannel audio is, how to see individual channels and how to trim it in the Timeline.
---
Display, Edit and Trim Multichannel Audio Clips
TRT: 3:59 — MPEG-4 HD movie
---
Our website offers lots more video training in our store.
---
Bookmark the
permalink
.
Larry Recommends
Final Cut Pro X 10.4

Edit smarter with Larry's brand-new webinars, all available in our store.
Access over 1,900 on-demand video editing courses. Become a member of our Video Training Library today!
JOIN NOW
Subscribe to Larry's FREE weekly newsletter and save 10%
on your first purchase.