Drone Regulation Infographic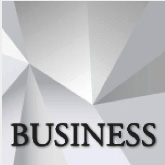 Eric Barrier, Content Administrator with Epic Presence in Chicago, sent me this note:
I was doing some research on aerial videography today when I came across your site. I like your "Essential Information on Flying Drones" piece from last year.
Our team recently put together an infographic on the various regulations and official guidances videographers across the US need to know, and I thought it would be a natural fit among the other links at the bottom of that piece.
Here's the link:
www.alldigital.com/shooting-video-with-a-drone/
Larry adds: Eric, this is a really useful chart. Thanks for sharing. Here's a video clip that describes this in more detail.
---
Bookmark the
permalink
.
Larry Recommends
Final Cut Pro X 10.4

Edit smarter with Larry's brand-new webinars, all available in our store.
Access over 1,900 on-demand video editing courses. Become a member of our Video Training Library today!
JOIN NOW
Subscribe to Larry's FREE weekly newsletter and save 10%
on your first purchase.