Create Adjustable Grids for Remote Performance Videos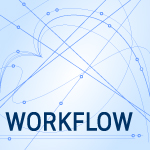 Mark Suszko presented me a challenge that took me most of the day to figure out; and even then, there's no easy solution:
I decided to create a performance video of the Springfield Uketopians (Link). I have questions that revolve around design principles of setting up the grid and streamlining the process of aligning the incoming shots, every one of which I found I had to manually scale, crop, color-correct, and align to the audio guide track
By the way, after completing two of these, I've learned that Organizing and pre-treating the footage is important. I demanded everyone shoot landscape with their phones and webcams, and they got tips on camera eye-line, backlighting, and etc. issues. A few still did it wrong. Everyone participating had a variety of bandwidth and computer issues. I had everyone use VLC to pre-compress their footage at home to mpeg-4 and they posted those direct in a dedicated facebook group project discussion thread, where I pulled them out and worked with them. A few stragglers sent theirs in at the 11th hour by a free FTP service. You might want to give tips on a better workflow than that, I dunno…
I first aligned each track by audio-only; once I had a 20-odd-track stack, I superimposed a grid generated from Apple Motion. That was my guide for hand-placing the thumbnails, scaling them, cropping them, and figuring out where they might look best according to look space and other design ideas, trying to keep the cropped to fit the established "mullions". I was not entirely successful at this, this time, as I'm sure you noticed, and I hope you'll have tips to make this better/more efficient when you make your training video. My audience loved every second, but I mostly see all the little mistakes – that's our way, as editors. I didn't want to spend another week fixing it, the players were anxious to see something.
I wonder if there's easier ways to do this in a slicker manner, using pre-generated video walls with drop zones in Apple Motion, for example. If I'm going to do one of these every 2 weeks, I need to be able to do it faster, with less fiddly adjusting.
I will say again, what a thrill it is to hear the first few harmony tracks start coming together to build a mix. It's electric. I get now how recording studio engineers feel, doing that with pro musicians. And I mentioned before, whichever person you look at in the matrix, their audio jumps forward a little bit, even though I swear their levels are all set the same. Human perception is tricky.
---
Mark, congratulations on tackling this. Productions like this are fun to watch but really, really difficult to do well.
Let me share some ideas on how to simplify creating your grids by using Motion to create generators for Final Cut Pro X. However, the actual image placement and audio mixing will be almost impossible to automate.
OVERVIEW
The easiest way to do this is to create a grid with drop zones in Motion and save it as a Final Cut Generator. However, the problems with drop zones – and they are big – are that:
All clips need to be trimmed to the start point, drop zones ignore Ins and Outs.
You can't scale a clip in a drop zone
You can't reposition a clip within a drop zone
You can't adjust the In/Out or timing of a clip in a drop zone
You can't add effects to clips in a drop zone
Audio from a drop zone doesn't play in the timeline.
Having seen your video, where every shot needed framing and color adjustments, plus audio playback from every clip, drop zones – though fast – won't work. This means that the easiest way to simplify production is to create a grid template, which can be adjusted for width and color, to help get started.
The first step is to figure out how many images you need to see on screen at once. This tells us what size each image needs to be. In your case, you had 20 images onscreen in a 1080p project. This would look best, given horizontal video, in a grid five images across by four images down.
The math says each image should then be 384 x 270. (1920 / 5) x (1080 / 4). So we need to create a 5×4 grid where each rectangle is 384 x 270 pixels. This isn't a 16:9 aspect ratio, which means that each image will be slightly cropped. But, since every image is full screen, you have plenty of pixels to work with.
CREATE THE GRID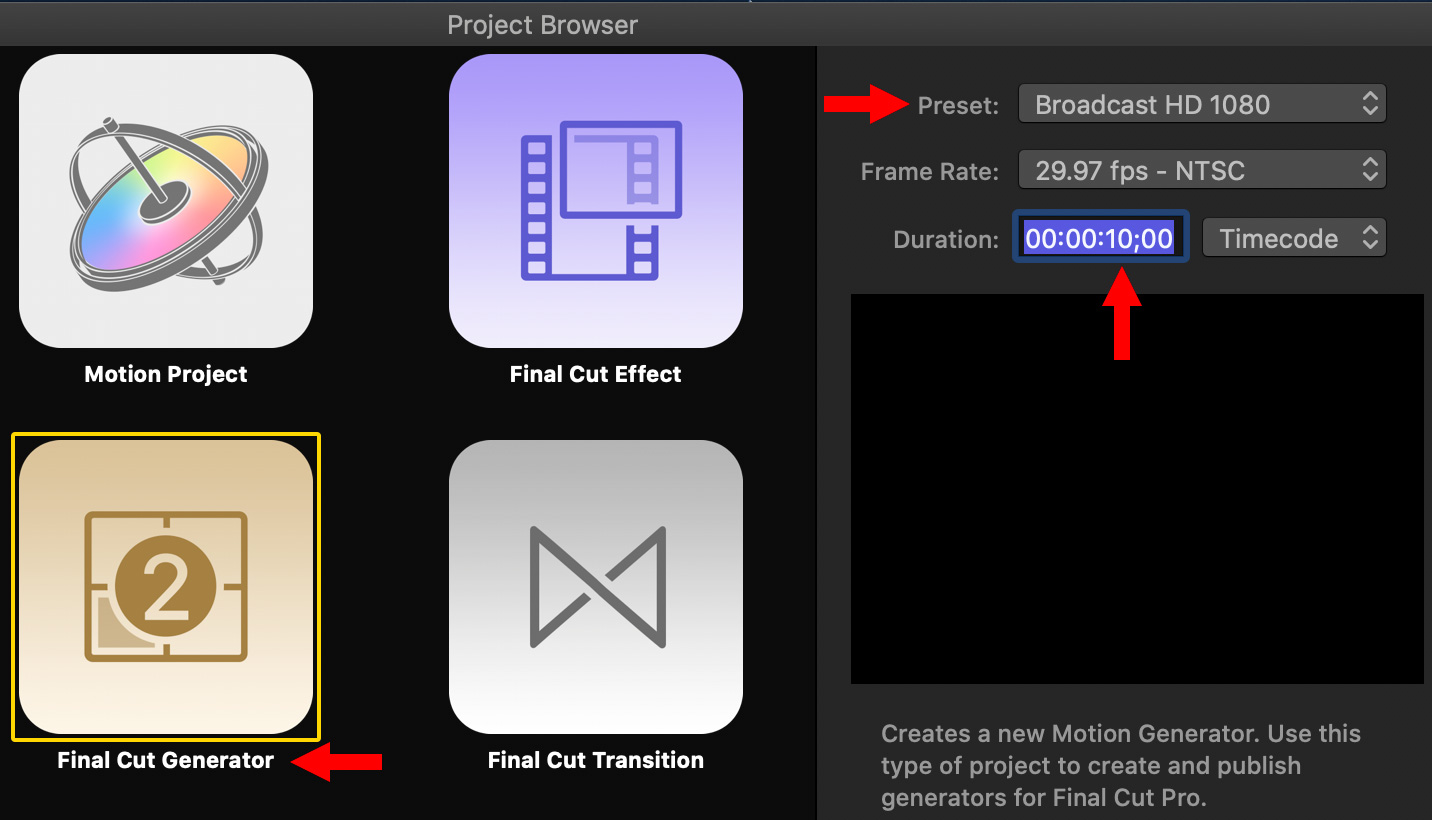 Create a new Final Cut Generator. Set the Preset to your frame size (Broadcast HD 1080 in my example). Because this grid won't be animated, leave the frame rate at the default and keep the duration short. You can change the duration to whatever you need in Final Cut.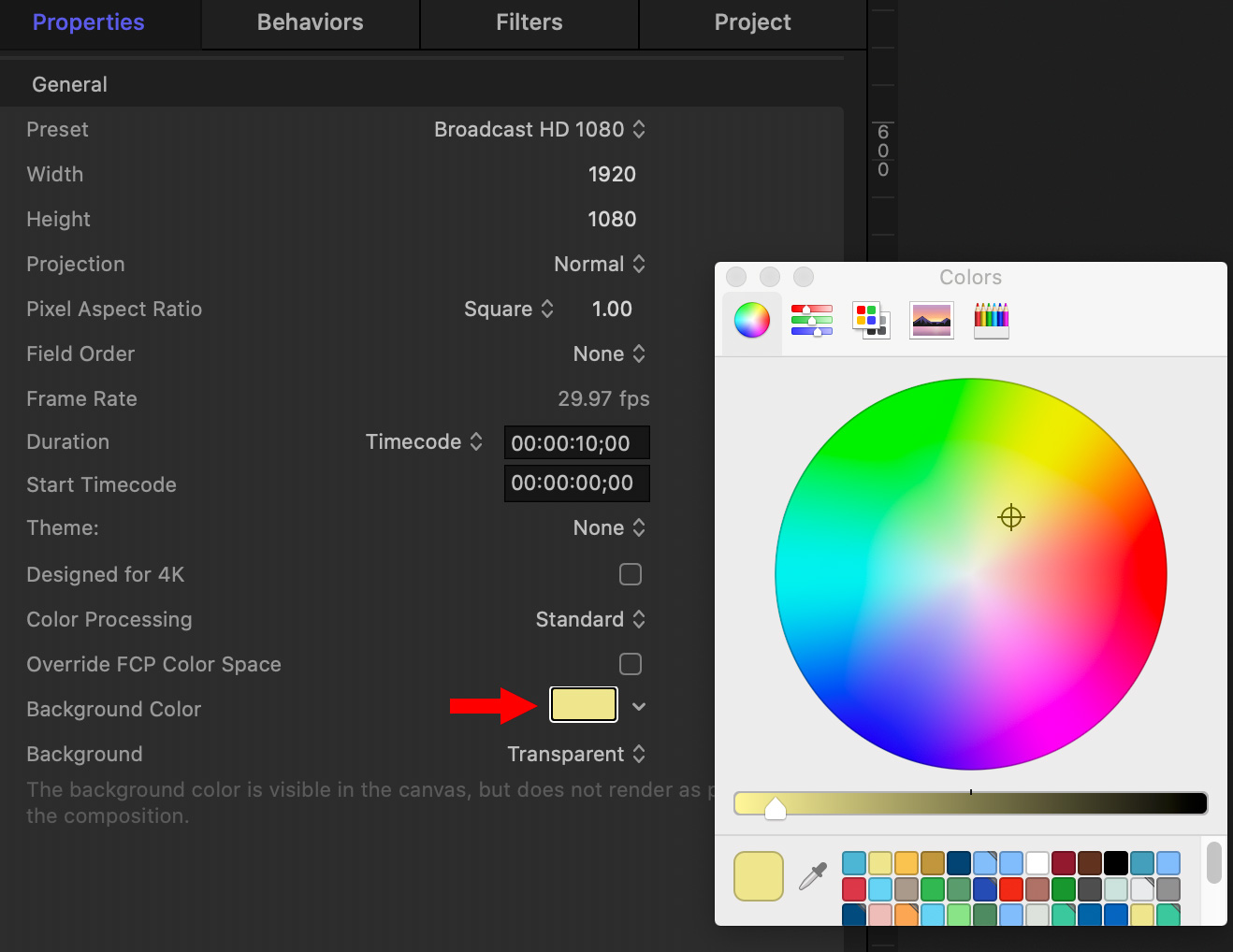 To make seeing the grid easier, select the Project in the Layers panel, then go to Inspector > Properties and change the Background color to something bright.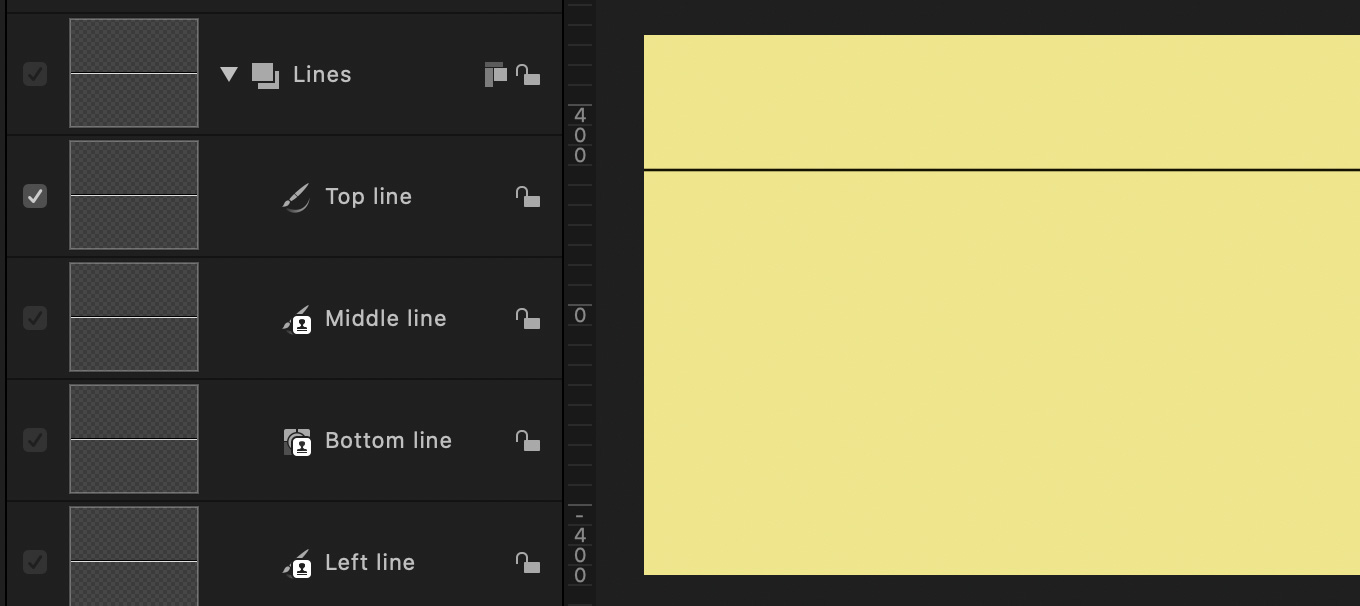 Using the Line tool, draw a black horizontal line that goes across the frame. Press the Shift key while drawing so the line is forced to be horizontal.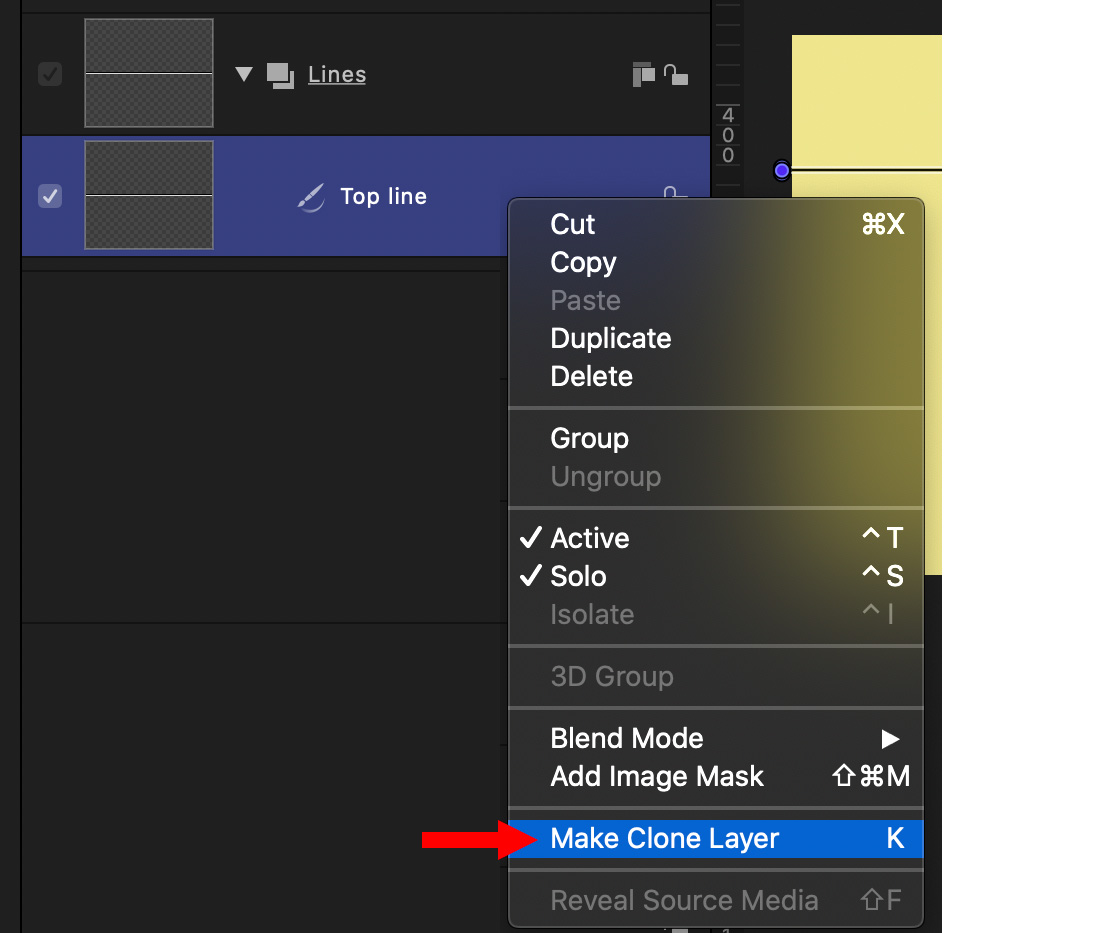 Right-click the line in the Layers panel and choose Make Clone Layer. This creates a new shape that mimics the original.
Create two cloned lines for a total of three.
Use Inspector > Properties > Y Position to set the vertical position of each horizontal line. For these three lines, set Y Position to: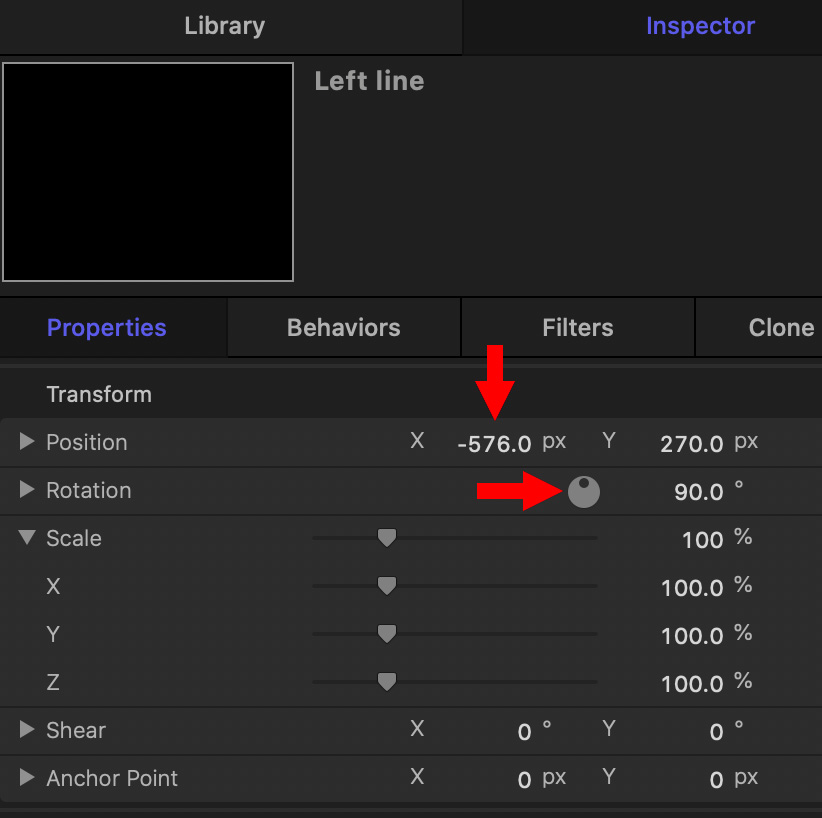 Select the first (master) line and create four more clone lines. Then, using the Inspector, set Rotation to 90° and change the X Position to:
NOTE: FCP X sets the 0,0 point at the center of the frame. Since the middle image sits equally across the center, that means that half its width is on each side of zero. (384 / 2 = 192). That puts a vertical line on both sides of that image at ±192. From there, it's easy to calculate the last line: 192 + 384 = ±576.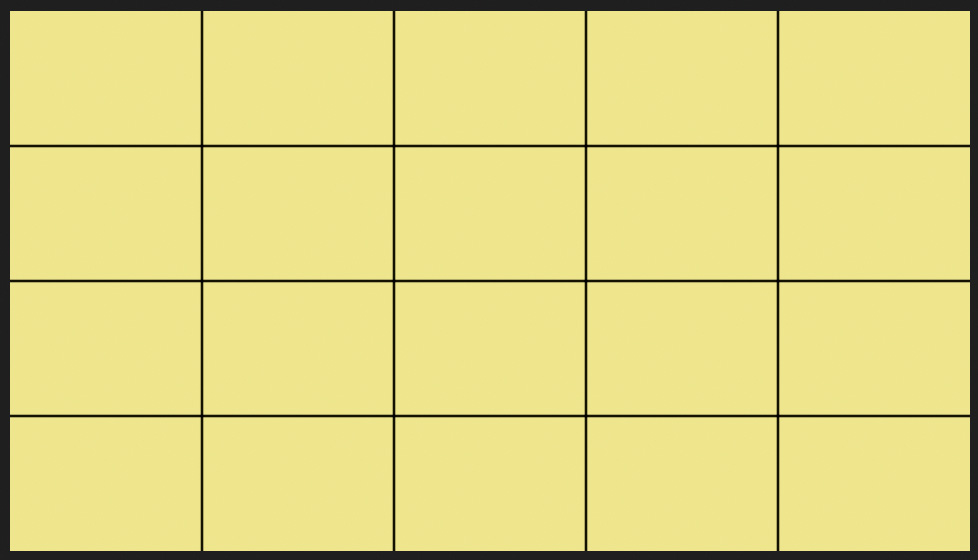 We now have a grid to place our images into.
NOTE: The reason for using clones is that when we change the width or color of the master line, all the clones immediately change to match. This is MUCH faster for making changes. Prove this for yourself by changing the master line.
CREATE DROP ZONES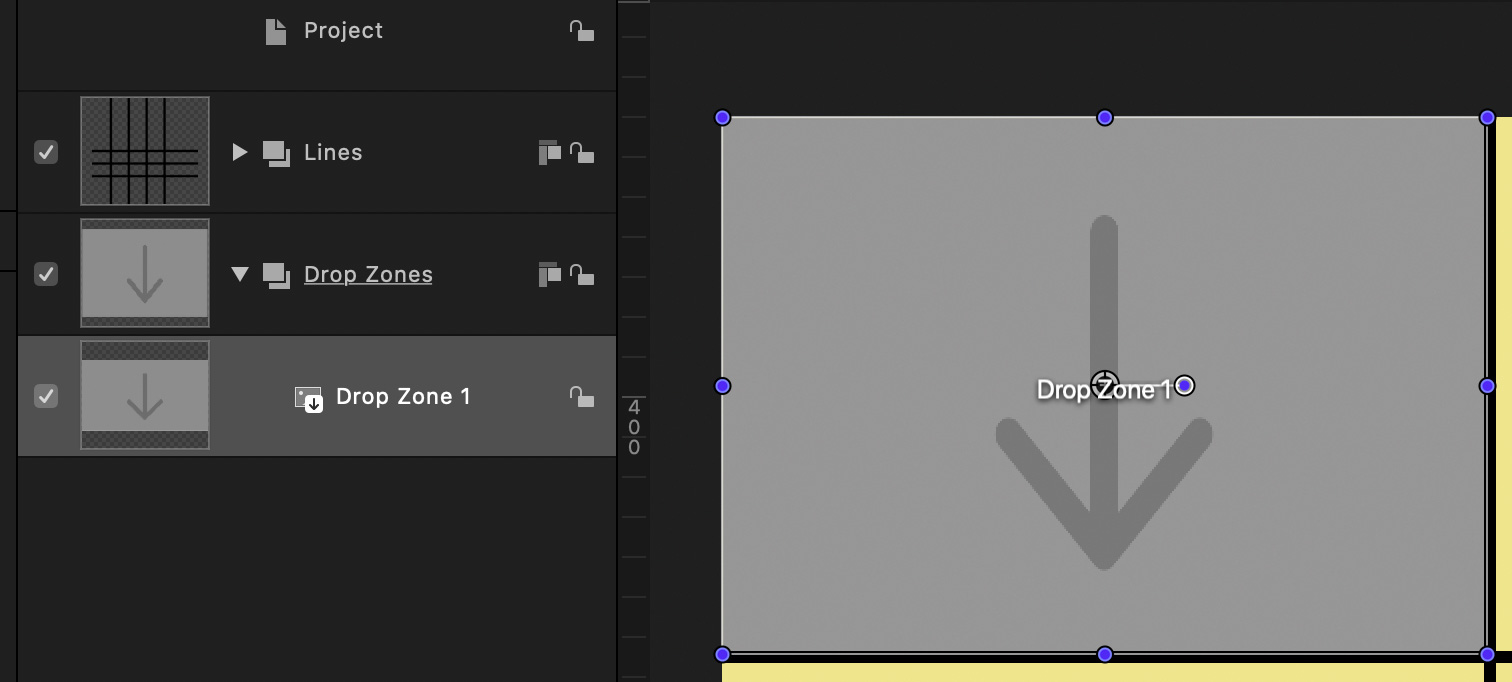 If you are lucky enough that all your shots are framed properly and synced, you can add drop zones to this template to simplify adding images later.
Create a new group, called Drop Zones and position it below Lines in the Layers panel.
Choose Object > New Drop Zone
Resize and position it so that it fits inside the grid in the top left corner.
Create a new drop zone (not a clone) for each rectangle in the grid.
NOTE: You add video to these drop zones when this template is opened in Final Cut.
ADD ADJUSTMENT CONTROLS
We use Rigs in Motion to add controls to elements that we want to adjust in Final Cut. For this grid, I want to adjust the line width and color.
NOTE: You can rig any parameter – the process is the same.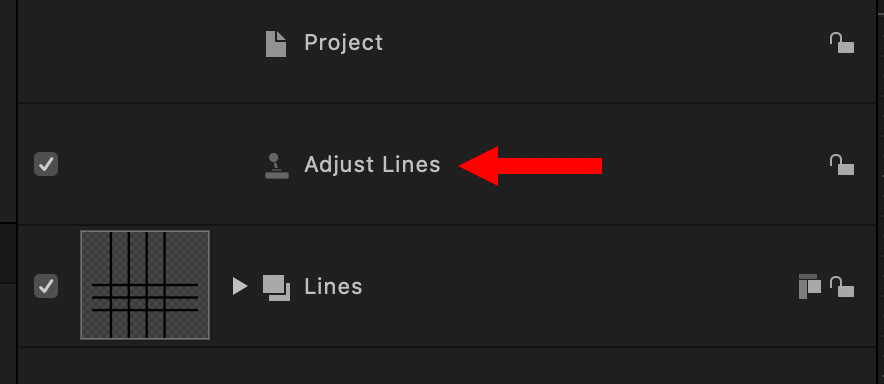 Name the Rig: Adjust Lines
Select the master line in the Layers panel
Go to Inspector > Shape > Style > Outline > Width and click the small down-pointing triangle on the right side.
Select Add to Rig > Adjust Lines > Add to New Slider.
Do the same thing for Brush Color.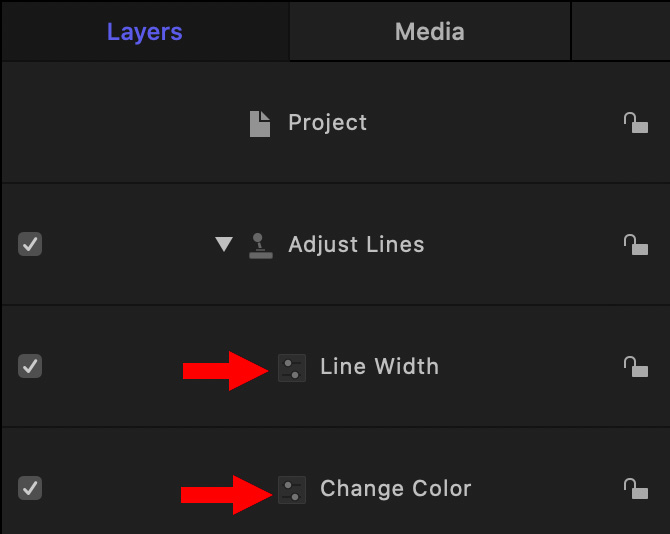 To help you keep things straight, change the names in the Rig at the top of the Layers panel to: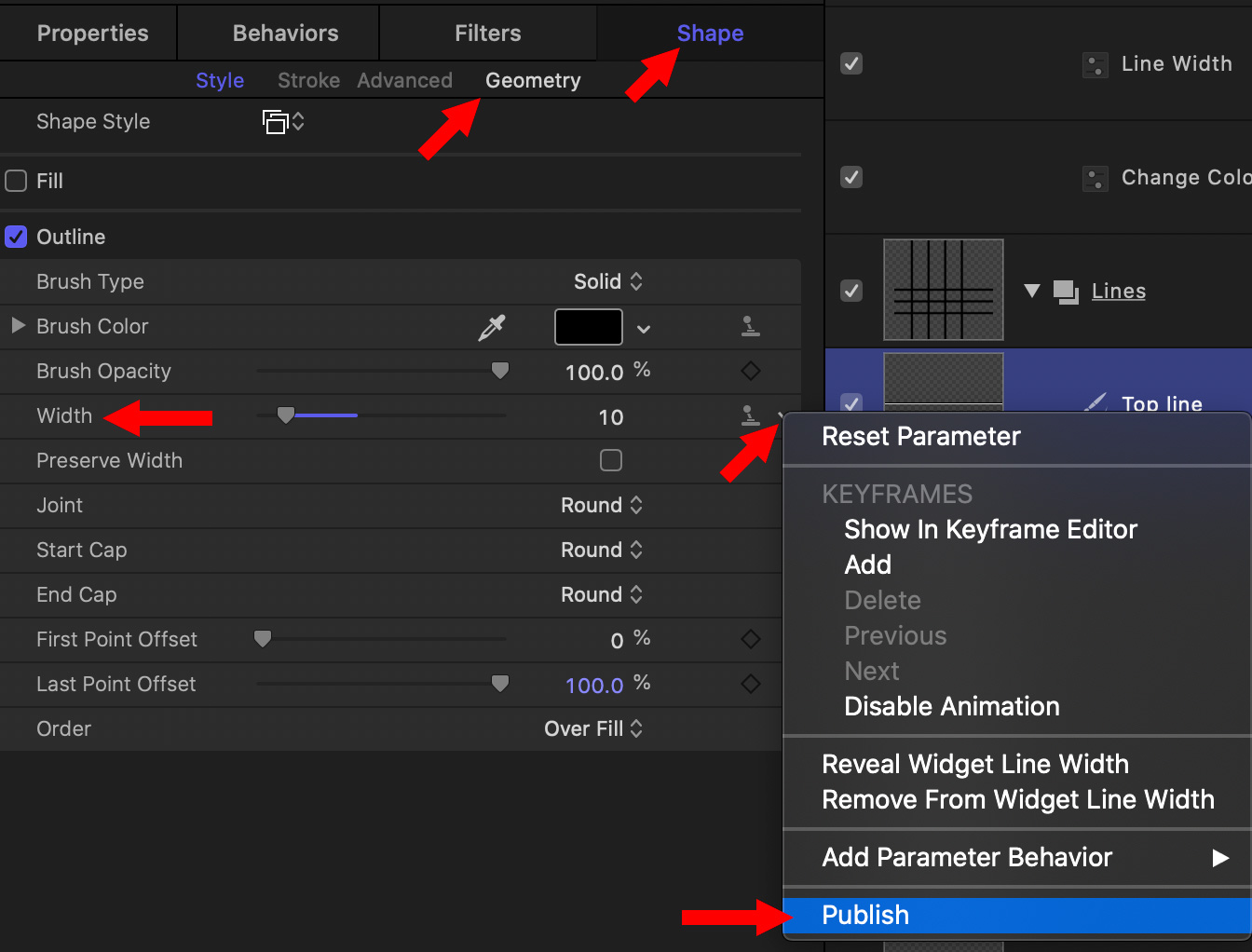 Select the master line in the Layers panel.
Go to Inspector > Shape > Style > Outline > Width and click the small down-pointing triangle on the right side.
Change the setting to Publish.
Do the same for Brush Color – select it, then Publish it.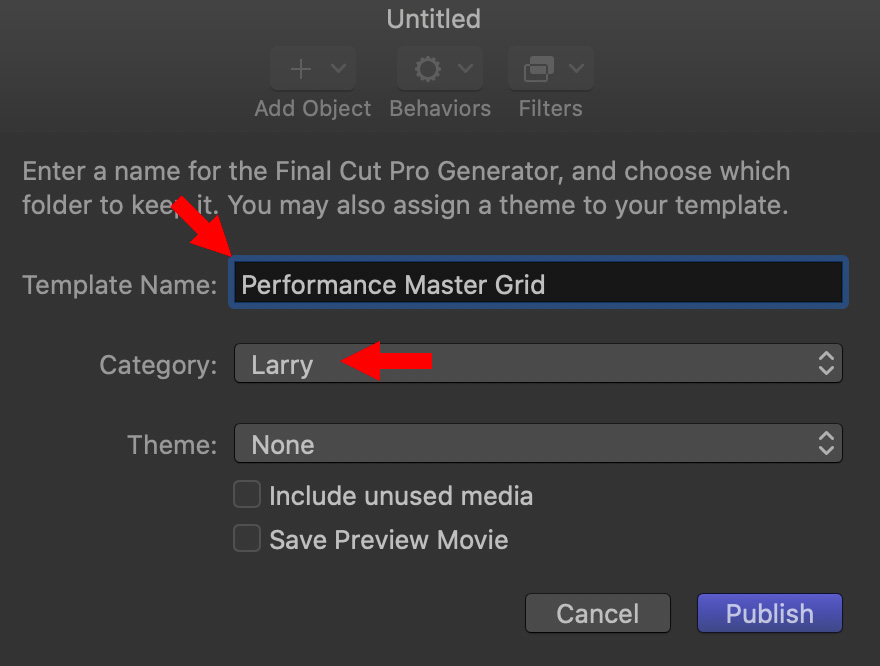 Save the Motion Generator. I store all my custom Motion projects in a category called: Larry
FINAL CUT PRO X
Open Final Cut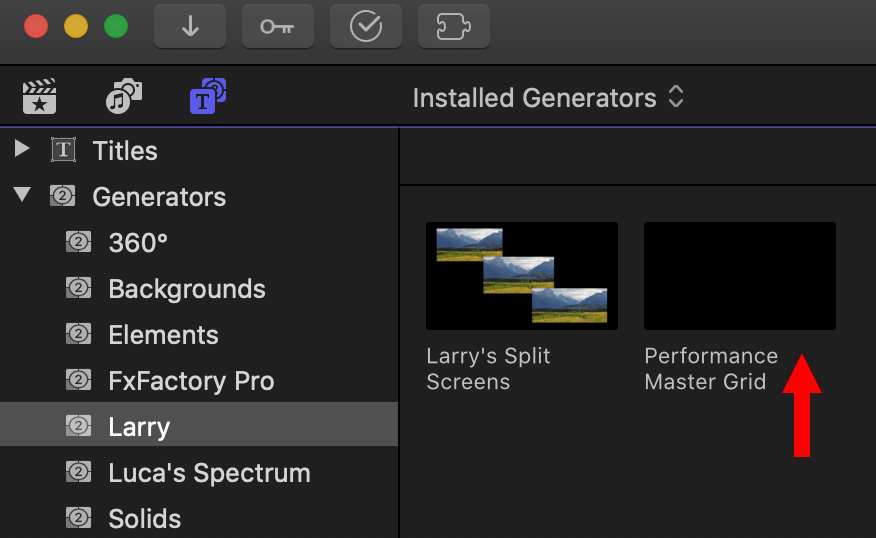 The new grid will be in the Generators browser.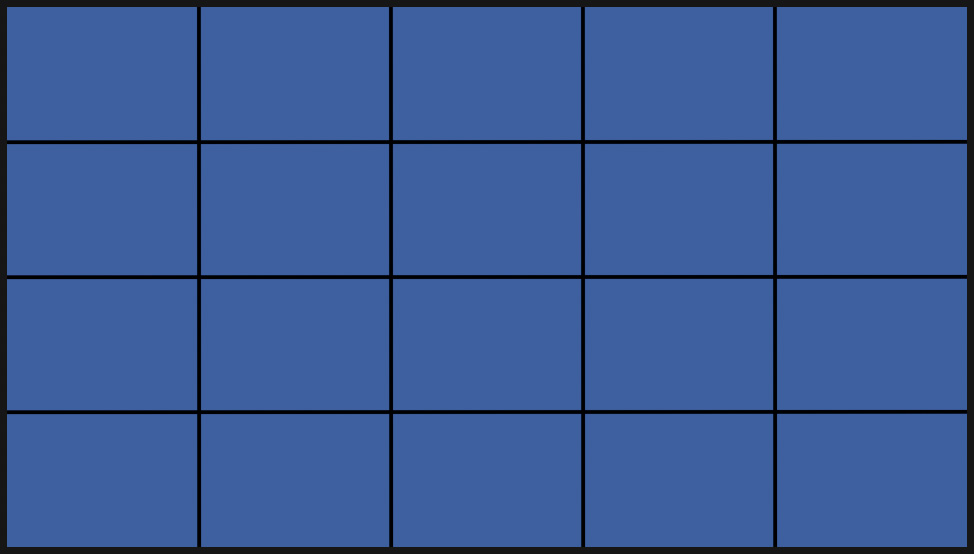 Place this above all the clips in your timeline so the lines remain visible. Here, I placed it over a solid blue color so you can see the lines.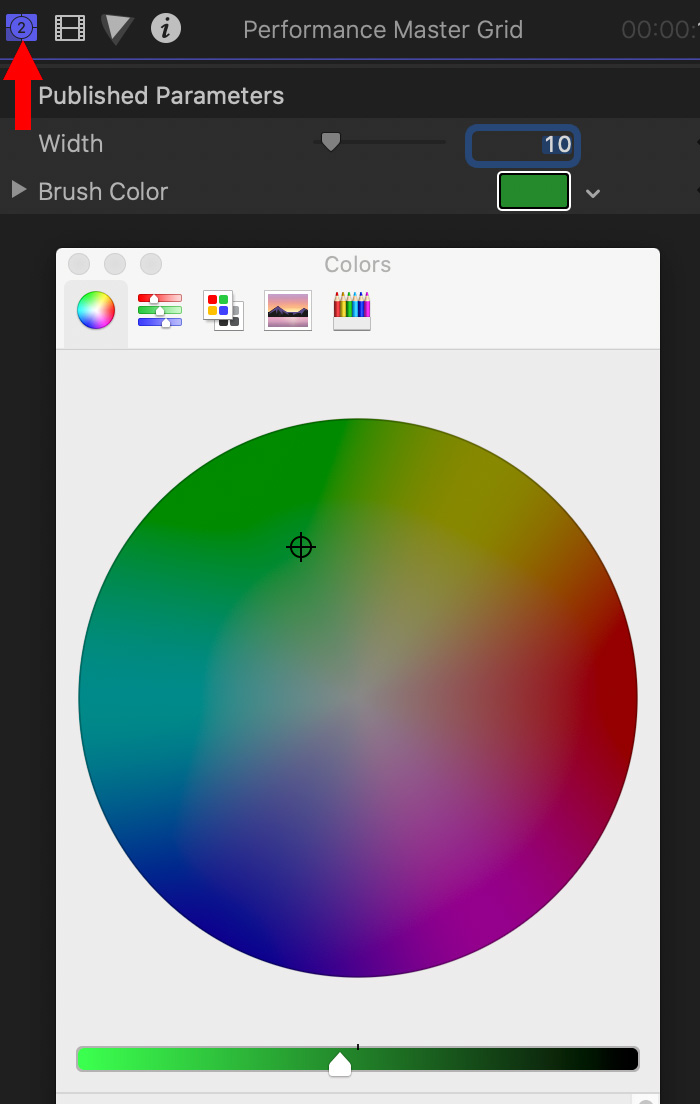 With the grid selected in the Timeline, go to the Generator Inspector to adjust the controls you created for line width and brush color. Because we used a master line with clones, as you adjust these settings, all the lines will change at the same time.
EXTRA CREDIT
While it is possible to create a grid that can vary in columns and rows, it is far easier to simply create different generators for different layouts.
This grid must be at the top layer of your project, otherwise the video clips will block the lines.
You can also create specific rigging controls to limit the width of the line, select between specific colors, or animate the grid lines so they wiggle. Any parameter in Motion can be added to a rig for control in Final Cut.
---
Bookmark the
permalink
.