Final Cut Pro X: Create a Tilt-Shift Blur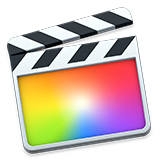 Tilt-shift blurs create the illusion of depth of field, along with other interesting visual effects, by emulating in software a special kind of camera lens called a "tilt/shift lens."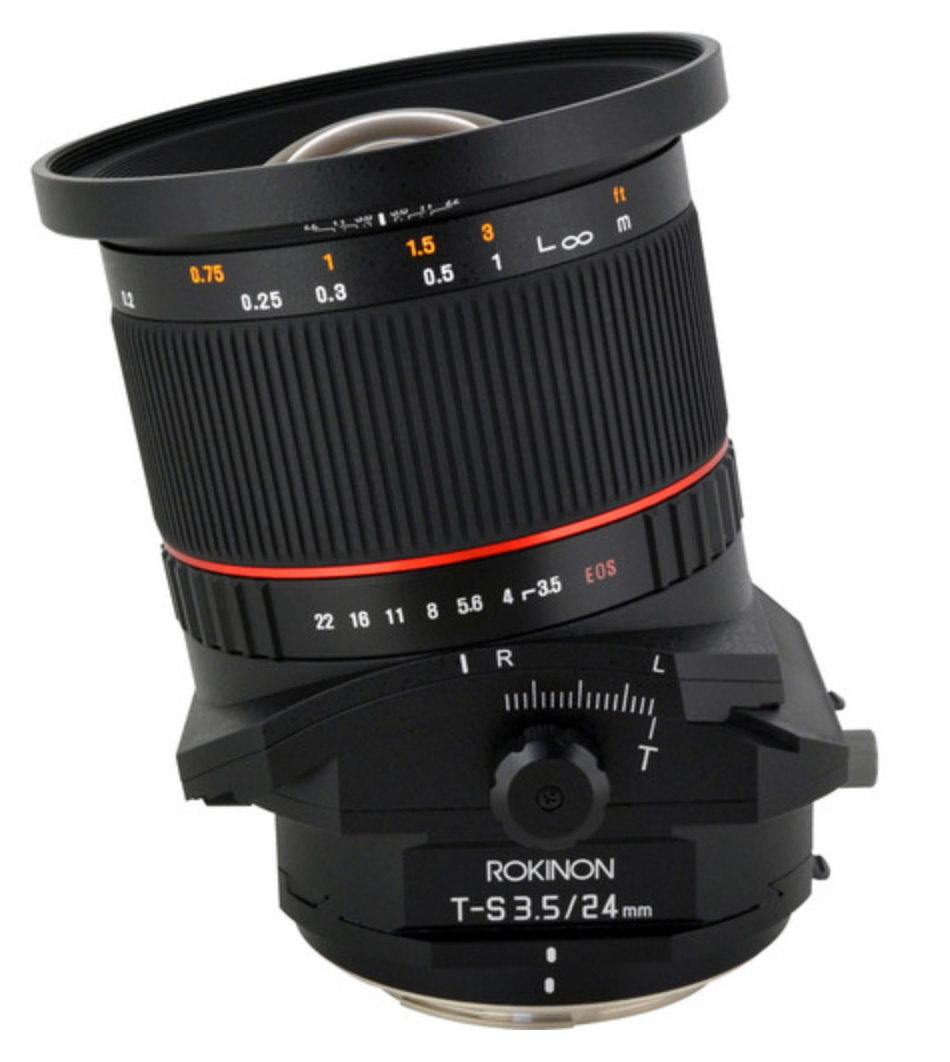 Here's what a tilt-shift lens looks like – it shifts from its principle axis; yet still places an image on the sensor. I don't know how it works – it's magic.
What's interesting to me is that we can emulate the effect of these lenses in Final Cut.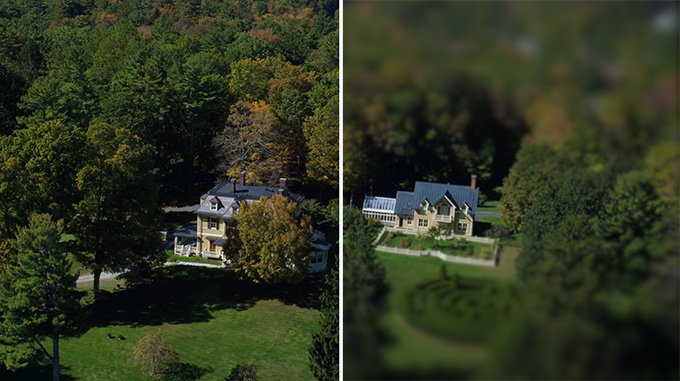 Source image on the left, with the effect applied on the right. (Drone image courtesy: Terry Holland)
When applied to high-wide shots, this creates the illusion of looking at a model, as you can see from the screen shot above. However, we can also use this during post to emulate depth-of-field. What this does, essentially, is apply a variable amount of blur to different portions of the frame.
Final Cut includes a tilt-shift effect, but they didn't call it that. They called it: Focus. Here's how it works.
GET STARTED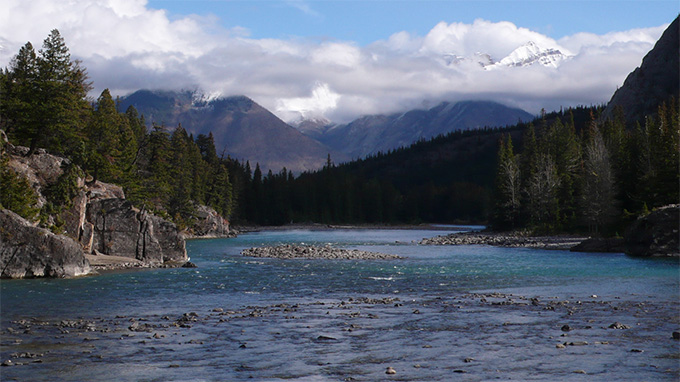 This is our original image. A low-angle, wide shot of the Bow River near Banff, Canada.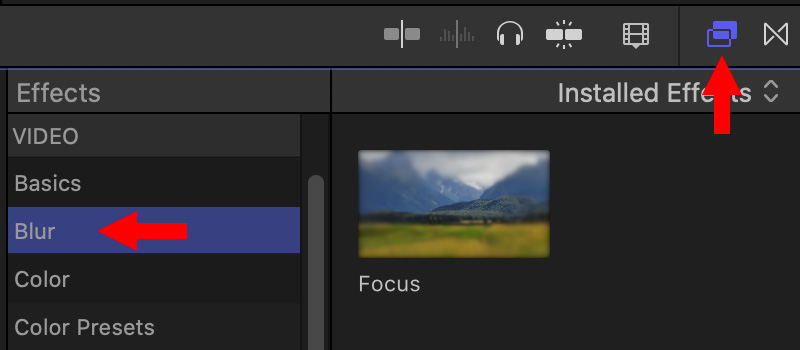 In the Effects Browser > Blur apply Focus to the clip.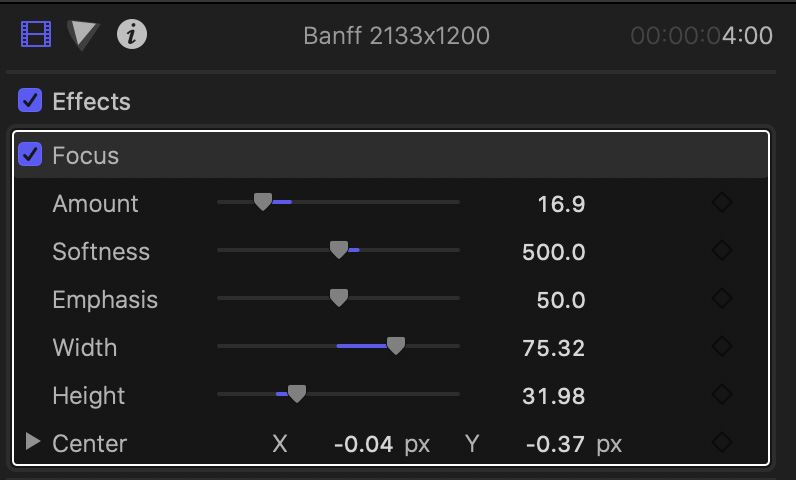 Determine which part of the image is in-focus by dragging the small white circle. In the image below, I put it low-center.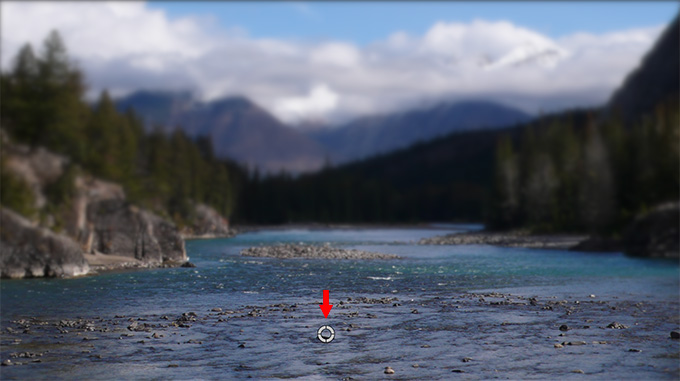 In the Inspector:
Amount determines the amount of the blur
Width determines how wide or tight the in-focus area is
Height determines how tall or short the in-focus area is
NOTE: Be careful not to over-soften. Look carefully at the edges of the river image and see almost a bevel effect caused by blending image pixels with black from outside the frame. This can make an image look more 3D – or "button-like" – than you might want. The only way to prevent this "rounding" is to scale the image slightly. I found about 105% works.
SUMMARY
This is a very cool effect to play with, especially for high wide shots.
---
Bookmark the
permalink
.
Larry Recommends
Final Cut Pro X 10.4

Edit smarter with Larry's brand-new webinars, all available in our store.
Access over 1,900 on-demand video editing courses. Become a member of our Video Training Library today!
JOIN NOW
Subscribe to Larry's FREE weekly newsletter and save 10%
on your first purchase.