Caution: El Capitan May Cause RAID Problems
With the release of Mac OS X 10.11 (El Capitan), Disk Utility has changed so that it no longer creates RAID 0 or RAID 1 RAIDs. There are also issues with properly monitoring drive health. (Thanks to Larry O'Connor at OWC for bringing this to my attention.)
DEFINITION: A RAID is a collection of separate hard disks that are combined to act as a single drive, providing greater storage and faster speeds. RAIDs are configured into different levels: 0, 1, 10, 5, 6 and 50. (This article describes RAID levels in more detail.) RAIDs can be created using software or hardware. In all cases, a RAID requires at least two separate hard drives; the most popular systems use either 4 drives or eight, all built into a single enclosure.
THE SCOPE OF THE PROBLEM
This problem is significant, but very specific:
If you created a RAID using Disk Utility in any version of the Mac OS prior to 10.11, it will still work in the new operating system.
If you are using a hardware-based RAID, it will still work in El Capitan. (To be safe, check with the manufacturer of your RAID to see if any updates are needed.)
If you are using a software-based RAID, it will still work in El Capitan, though you may need to upgrade the drivers. (To be safe, check with the manufacturer of your RAID to see if any updates are needed.)
What no longer works is the ability to use Disk Utility to create, or re-create, any RAIDs in Mac OS X 10.11 (El Capitan). This means that you will need to use other software to create a RAID.
Also, Disk Utility no longer monitors the health of your hard drives, nor does it allow you to repair permissions.
THE OLD DISK UTILITY

In versions of the Mac OS prior to 10.11, when Disk Utility was started, a RAID option existed in the menu bar at the top.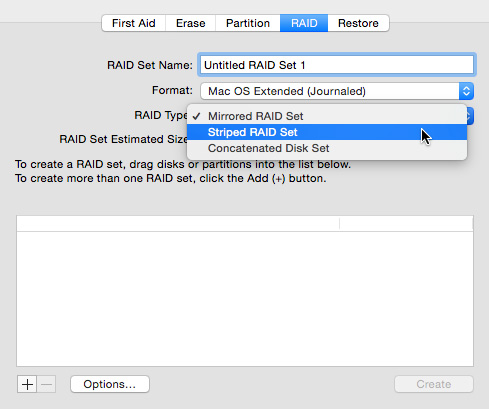 This allowed us to create new RAIDs in one of three formats:

Additionally, the bottom of Disk Utility displayed the SMART status of a drive, which was designed to provide an early warning of drive failure.
These features no longer exist in the latest version of Disk Utility, shipped with El Capitan.
THE NEW DISK UTILITY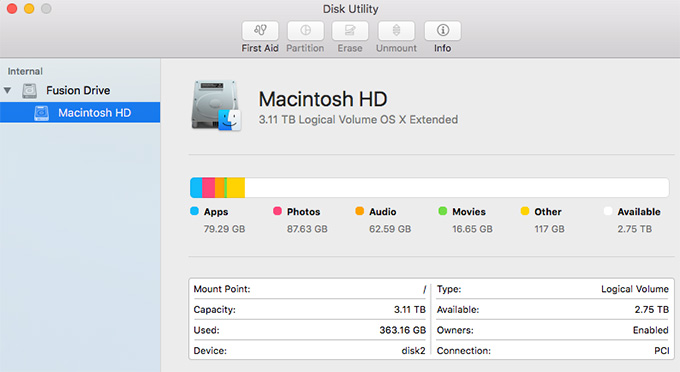 After upgrading to El Capitan, Disk Utility has an entirely different look. The entire RAID submenu is gone, as is the ability to check the SMART status of the drive.
NOTE: According to Larry O'Connor, SMART diagnosis was too far "after the fact," to actually prevent data loss. Watch his interview, at the bottom, to learn more.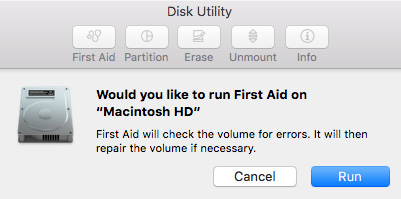 The ability to repair permissions is also gone.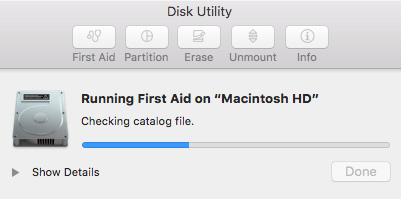 And repairing a hard disk is simplified, as well; though twirling down Show Details does provide more information on the status of First Aid operations.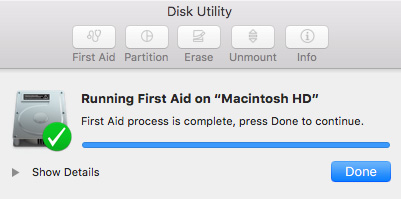 Another new thing I noticed when Disk Repair was running was that all other applications and window actions were paused.
WHAT DOES THIS MEAN?
If you have a hardware RAID, this is not an issue.
If you have a software RAID, or plan to create them in the future, you will need to use other software than Disk Utility to initialize the RAID.
A program that I use personally is SoftRAID – www.softraid.com – developed by SoftRAID. I've been using it on multiple systems to create RAIDs, monitor RAIDs and support RAIDs. It has never caused me a problem and I recommend it highly.
TO LEARN MORE
Watch this interview that I did last week with Larry O'Connor, CEO of OWC, discussing this problem in more detail, and outlining additional software options.
---
Bookmark the
permalink
.
Larry Recommends
Final Cut Pro X 10.4

Edit smarter with Larry's brand-new webinars, all available in our store.
Access over 1,900 on-demand video editing courses. Become a member of our Video Training Library today!
JOIN NOW
Subscribe to Larry's FREE weekly newsletter and save 10%
on your first purchase.