Apply, Modify & Trim Transitions in Final Cut Pro X [v]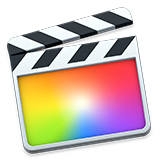 [This is an excerpt from a recent on-line video webinar: "The Basics of Editing with Apple Final Cut Pro X" which is available as a download in our store, or as part of our Video Training Library.]
EXCERPT DESCRIPTION
In this short video tutorial, Larry Jordan presents how to apply, modify, render and trim transitions in Final Cut Pro X.
---
Apply, Modify & Trim Transitions
TRT: 5:18 — MPEG-4 HD movie
---
SERIES DESCRIPTION
Presented by Larry Jordan, this four-part webinar series covers the basics of editing with Apple Final Cut Pro X; from learning the interface through to the final export.
Part 1: Get Started
Part 2: Review, Edit, & Trim
Part 3: Audio, Transitions & Titles
Part 4: Effects & Export
SESSION DESCRIPTION – PART 3: TRANSITIONS, TIMELINE & AUDIO
This third session shows how to add and modify transitions, organize clips in the Timeline, then edit and mix audio. Key sections include:
Transitions
Organize clips (and markers) in the timeline
Key audio terms
Edit and trim audio
Set audio levels
Record voice overs
Explore Roles for video and audio
Apply key audio effects for dialogue
Visit our website to see lots more video training in our store.
---
Bookmark the
permalink
.