Apple Announces 90-Day Free Trials for Final Cut Pro X and Logic Pro X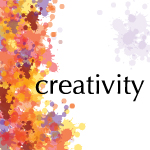 Today, Apple announced that both Final Cut Pro X and Logic Pro X will offer 90-day free trials for all customers.
As creative Mac users, along with students, find themselves creating projects on new systems, Apple wanted to make the transition from office to home easier. Both apps are also great tools for students who may already be using them in school, but don't have the apps on their home computers.  As well, it's Apple's hope that customers who are looking for something new to master will try out these free trials to create new music with Logic Pro X or new videos with Final Cut Pro X.
Final Cut has long had a 30-day free trial. Effective immediately, Apple is extending it to 90-days. Logic has never had a free trial before and it should be available soon. This offer is also available to folks who have already downloaded the previous 30-day free trial for Final Cut.
NOTE: This is a limited time offer and is expected to revert back to 30-day in the future.
At this time, the free trial does not extend to Compressor or Motion.
Download link: Final Cut Pro X
Download link: Logic Pro X
---
Bookmark the
permalink
.
Larry Recommends
Final Cut Pro X 10.4

Edit smarter with Larry's brand-new webinars, all available in our store.
Access over 1,900 on-demand video editing courses. Become a member of our Video Training Library today!
JOIN NOW
Subscribe to Larry's FREE weekly newsletter and save 10%
on your first purchase.