Adobe: Best Practices Guide for Working Remotely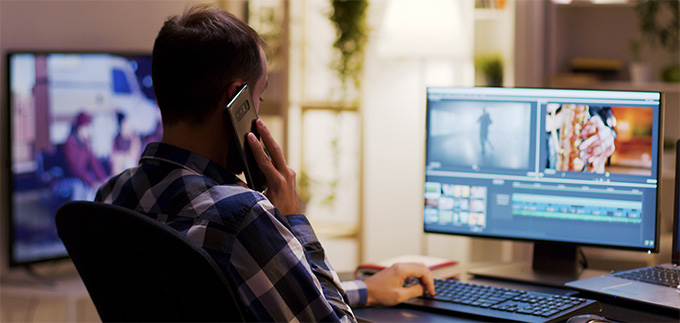 Last week, Adobe shared a Guide to best practices for working from home, created in support of creators and filmmakers who may be shifting to remote work and need to stay connected with their teams and continue to complete projects.
As one of the largest and most diversified software companies in the world, Adobe empowers everyone—from students, creative artists, and small businesses to government agencies and the world's largest brands—to design and deliver exceptional digital experiences.
In response to the current COVID-19 pandemic, …we thought it might be helpful to remind you how the tools and services included in your Creative Cloud subscription can minimize disruptions and make connecting with colleagues and clients a little easier during this difficult time. (Adobe)
This Guide is focused on Creative Cloud subscribers using Adobe's audio and video applications. The Guide also provides links to a variety of services that connect into Adobe's applications.
Here's the link to their Guide: https://theblog.adobe.com/working-remotely-adobe-can-help/
(Image courtesy Adobe and Adobe Stock.)
---
Bookmark the
permalink
.