Adobe Announces New Updates and AI at Adobe MAX 2022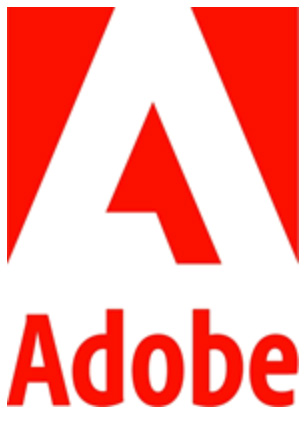 At the annual Adobe MAX conference, Adobe announced updates for virtually all their products. With an emphasis on AI, here's what's new.
IMPROVED COLLABORATION
Photoshop and Illustrator introduced a beta version of Share for Review collaboration. This allows creators to share a version-specific link to a Photoshop or Illustrator file, then see reviewer's comments and conversations automatically flow back into their app, eliminating the need to juggle between tools to view feedback.
Photoshop and Illustrator now support Invite to Edit, allowing co-editing, as well as commenting upon, live cloud documents.
Adobe previewed new Camera to Cloud integrations with RED V-RAPTOR and V-RAPTOR XL camera systems, along with Fujifilm's X-H2S mirrorless digital camera. This streamlines the production process by transferring media directly from cameras to organized Frame.io folders without the need of intermedia devices, saving both product costs and time.
Learn more: Collaboration Details from Adobe
AI (ARTIFICIAL INTELLIGENCE)
AI is rapidly turning into a tool that bites artists, rather than enables them. To counteract this, Adobe announced its commitment to support creatives by leveraging Adobe's Content Authenticity Initiative (CAI) to ensure transparency in the use of Generative AI.
New AI features in Photoshop include:
Photo Restoration. One click to eliminate scratches and other minor imperfections in photos.
Select People. This automatically detects a person in a photo, then creates masks specific to their facial skin, body skin, eyebrow, sclera, iris/pupil, lips, teeth, mouth and hair.
One-Click Delete and Fill selects and removes objects from images, filling the removed area using content-aware fill, all in a single action.
Thinking of ethics, Adobe stated that "All of the new AI innovations unveiled today have been developed in accordance with Adobe's AI ethics principles of accountability, responsibility and transparency. These innovations demonstrate how AI ethics and inclusivity are at the heart of new Adobe features from day one and continue through each stage of development and testing.
"Building on Adobe's commitment to increase trust and transparency online, the company today unveiled its approach to developing creator-centric Generative AI offerings by incorporating CAI technology into our tools to support creatives' ability to prove attribution and investing in research to support creatives' control over their style and work.
"The CAI is an Adobe-led initiative with more than 800 partners working to increase trust online. The CAI solution focuses on the use of provenance technology to enable attribution for creators and provide transparency about the origin and edit history of digital content." (Adobe press release)
Learn more (Photoshop): https://news.adobe.com/news/news-details/2022/Adobe-Unveils-Powerful-New-Collaboration-and-AI-Capabilities-in-Photoshop/default.aspx
Learn more (AI): https://news.adobe.com/news/news-details/2022/Adobe-AI-Innovation-Maximizes-Creative-Power-and-Precision-for-Creative-Cloud-and-Adobe-Express-Users/default.aspx
PREMIERE PRO
New features include:
Inner and outer strokes for graphics
Flexible alignment controls
Edit multiple timeline titles at once
Faster Motion Graphics templates
Improved AVC Intra performance
GPU acceleration for Lumetri scopes
Improved previews using Apple ProRes
AAF support for Apple silicon systems
ARRI Alexa 35 camera support
Learn more: https://helpx.adobe.com/premiere-pro/using/whats-new.html
AFTER EFFECTS
New features include:
Select Track Matte Layers
Native H.264 encoding
Composition presets
New animation presets
Faster timeline navigation
Optional installer for Cinema 4D
Learn more: https://helpx.adobe.com/ca/after-effects/using/whats-new.html
CHARACTER ANIMATOR
The new feature in Character Animator is it's Motion library of full-body character animations
Learn more: https://helpx.adobe.com/ca/adobe-character-animator/using/whats-new.html
---
Bookmark the
permalink
.