A Custom-Built 6K Shooting Setup for Blackmagic Design Cameras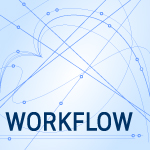 DSLR-style cameras are portable, relatively inexpensive and can create great looking images. But, they also need a rig to hold the rest of the gear, along with the camera.
A long-time reader, who asked to remain anonymous, created their own custom 6K shooting rig. I thought you'd be interested in what they did.
---
We recently acquired one of the new Blackmagic Design 6K cameras, since we have several really good EF-Mount lenses that we use with the 4K Ultra Mini. These also include a set of three Schneider primes that are terrific.
But the camera requires a rig for optimal shooting. What I have done is use the Tilta cage and sunshade for the LCD, with a Tilta grip that contains a battery and holds a Samsung SSD which attaches via the USB port on the cam. By itself at 6k, 60fps it provides 74 minutes of recording.
I have put a fairly short neck strap on it and by holding it taught can keep the cam pretty steady. I don't worry about shake too much since it can be fixed in post.
With the big Canon 24-70mm zoom lens it's a bit of a load but the weight also makes it easier to hold steady.
All of the accessories are interchangeable with the 4K except, obviously, the lenses.
This was not an off-the-shelf configuration, but I do a lot of handheld shooting. I had to do a lot of scrounging for adapters, etc. to get it together. Here are some key points:
The Tilta cage is more flexible than the Small rig, which is also quite useful on these cameras. The Tilta accessories that are needed included the F970 Side handle which holds both a supplemental battery and a Samsung SSD that can be connected to the camera via a USB-C cable. The way the storage devices are set up if you have both a C-Fast and SD card installed the camera starts by filling the C-Fast follows by the SD, and then the SSD. If you leave both Card slots empty it will go directly to the SSD. (I have suggested to BM Support that and SSD should show up as device 3 and that if all three storage devices are installed that the user can select any one of the three. I have also selected that as an option the SSD should be able to be set up as a backup for both of the cards.)
To use it you need a Tilta Hirose (external power connector on the BM cameras) to barrel connector cable and an adapter for the barrel to connect to the small socket on the bottom of the handle. It is fortunate that I never throw anything out and in a box of miscellaneous adapters found one that worked. I have no idea where it came from.
The key for me to use it is a fairly short neck strap so that I can hold the camera rigidly with the strap fully extended and as much as possible rotate from the waste. However even if I need to walk I love the handheld shots (so does Martin Scorsese) and if there is excessive shake can usually reduce it in post.
The external shotgun mike is something I use on all handheld rigs, since the cameras built in mikes otherwise pick up my breathing./
The top handgrip is convenient but optional.
The only place that this rig doesn't work (so far) is in bright sunlight. You just can't see any detail on the LCD even with the sunshade.
I tried the LCD+Loupe for a while but it is cumbersome, and difficult to hold close to the eye for long periods. I have gone back to my old GH-5 for bright sun. I have also been begging BMD to provide a low profile EVF to simulate the DSLR's. However, whenever I make suggestions I don't know where they end up.
Let me know if you have any questions.
---
Larry adds: Thanks for sharing your notes.
---
Bookmark the
permalink
.
Larry Recommends
Final Cut Pro X 10.4

Edit smarter with Larry's brand-new webinars, all available in our store.
Access over 1,900 on-demand video editing courses. Become a member of our Video Training Library today!
JOIN NOW
Subscribe to Larry's FREE weekly newsletter and save 10%
on your first purchase.