Recovery Mode: A Better Way to Repair Your Mac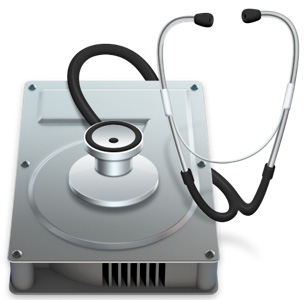 As I was explaining to Gayle how to fix some glitches with her computer, I realized I haven't written about this technique. Time to correct that.
With the release of macOS Mojave (or maybe a bit earlier) Apple added a better way to fix software weirdness with your computer. It's called Recovery Mode.
When things start to go wrong with your software, here are the first things you should do to get things working right:
1. Save your work, if possible, quit, then restart the misbehaving application.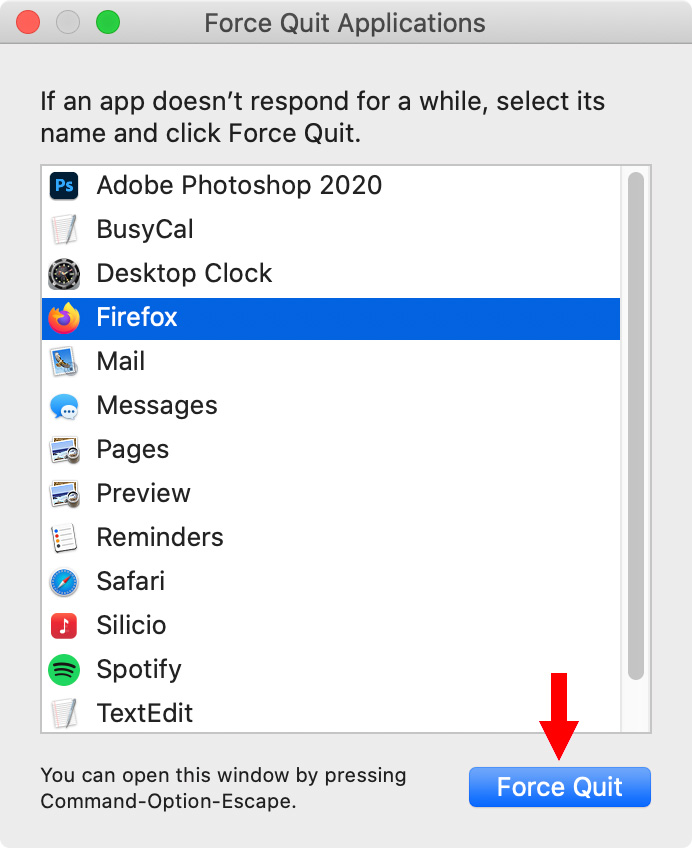 NOTE: If you can't quit the app, press and hold Option + Cmd + ESC. In the dialog that appears, select the app you can't quit and choose Force Quit.
2. If that doesn't fix the problem, restart your computer.
3. If that doesn't fix the problem, some applications allow trashing their preference files. While this varies by application, here are two apps where this can help:
Final Cut Pro X. Press and hold Option + Cmd while restarting the app.
Premiere Pro. Press and hold Shift + Option (Windows: Shift + Alt) while restarting the app.
4. If that doesn't fix the problem, restart your computer, then press and hold Cmd + R during the entire reboot process – or, at least, until the progress thermometer gets 50% or more across.
Booting will take longer, because the computer is booting into a difference partition on your storage, specifically designed to fix problems.
When the "What do you want to do?" menu appears – which I can't show you because the Mac does not take screenshots in Recovery mode, select the bottom option: Disk Utility.

When Disk Utility starts, on the left side, you'll see two hard disks in the sidebar: Macintosh HD and Macintosh HD – Data. Apple changed the way the operating system is stored. The top partition is read only, to prevent damaging the parts of the OS that don't change. The bottom partition is where all your data is stored. (There may be others on your computer, but these are the only two we are concerned about here.)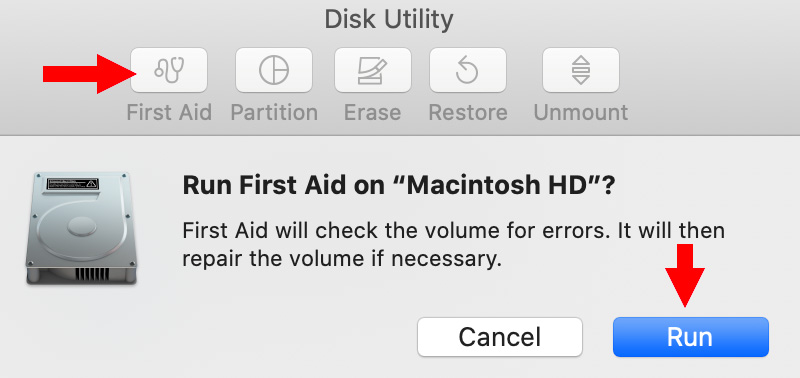 Select Macintosh HD, then click the First Aid icon at the top center.
Read the onscreen message then click Run.
When that process finishes, run First Aid again, this time selecting Macintosh HD – Data.
When that second repair process is finished, go to the File menu at the top and choose Restart.
Things should now be working better.
My recommendation is to run this whenever you have problems, or every couple of months as preventative maintenance. Running Disk Utility won't hurt your data.
EXTRA CREDIT
For older systems that may not have this option, here's an article explaining how to "Trouble-shoot your Mac System in Seven Steps."
---
Bookmark the
permalink
.