15 Career Principles for Everyone Working in Media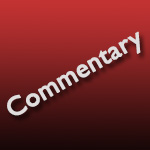 I've been producing, directing and editing video for more than 50 years. As I look back on my career, here are thoughts I wish I learned when I was starting out.
May they be helpful to you as well.
Larry
---
Media is a hard way to make a living.
The most important person to your career is a mentor you can trust. If you don't have one, find one. If you have one, keep them informed on what you are doing. Don't try to navigate your career alone.
Working in media is a life of peaks and valleys. The good days never last as long as you want and the bad days end sooner than you think.
Every media project requires three sets of skills: craft, technical and people. People skills are the most important.
Keep exploring new ideas – failure is the only way we learn anything.
Telling stories is as old as time. Telling stories in an interesting way remains forever new.
Great gear does not tell great stories. Great stories require a great story-teller.
The gear we use to edit video makes the process fun. The stories we tell make the process worthwhile.
If you aren't interested in the story you are telling, your audience won't be interested either.
No one really knows what makes a program successful. We're all just taking shots in the dark.
It isn't bad to ask for help – it's a sign of wisdom.
Collaboration does not diminish your role in a project – it expands it. Choose your collaborators carefully.
You will never know "enough" – technology requires life-long learning.
If you find yourself in a bad situation, analyze it to determine what makes it bad so you know what to avoid in the future.
Don't lose hope and never give up – but, sometimes, you may need to change your direction.
---
Bookmark the
permalink
.